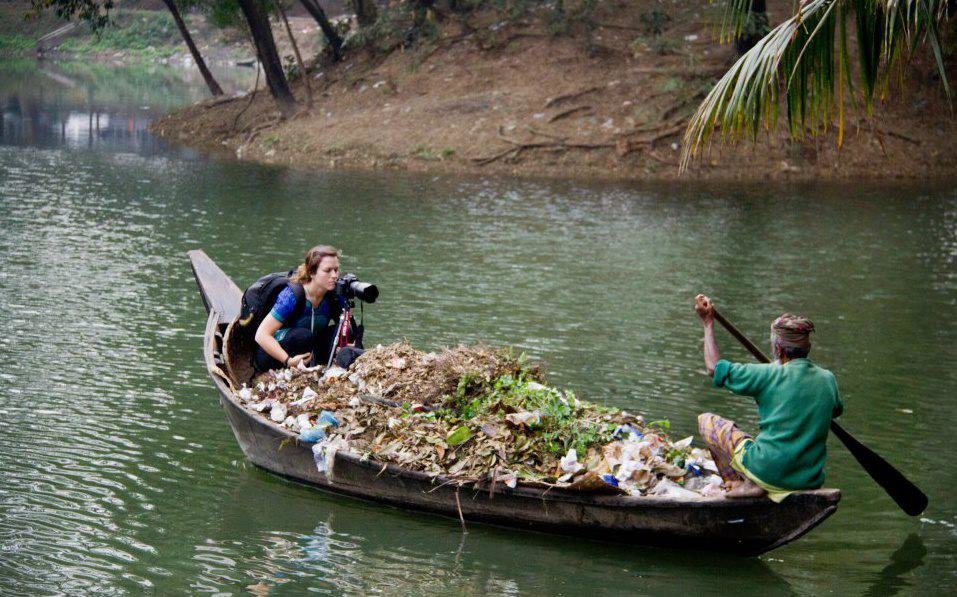 Liza Semler is a freelance documentary photographer based in Vermont, U.S.
Liza received her B.A. in Anthropology at Wheaton College and studied photography at the Salt Institute for Documentary Studies in Portland, Maine, Pathshala South Asian Media Academy in Dhaka Bangladesh and Edith Cowan University in Perth, Australia. She has received numerous grants and scholarships to explore personal projects in various parts of the world and is the founder of Collective Focus, a program that offers photography workshops to underrepresented youth.
Her photos and multimedia work have been exhibited at Studio Place Arts, Vermont, U.S.; Pathshala South Asian Media Academy, Dhaka, Bangladesh; Perth Center for Photography, Perth, Australia; Spectrum Project Space, Perth, Australia and Darkroom Gallery, Vermont, U.S.
She currently resides in Vermont with her Aussie husband and three little kids.
CURRICULUM

VITAE
Born 1982, Maine
USA
EDUCATION2013
Edith Cowan University, Master of Professional Communications, Photomedia
2013
Pathshala South Asian Media Academy, Photojournalism
2004
Salt Institute for Documentary Studies, Documentary Photography
2005
Wheaton College, B.A. Anthropology
EXHIBITIONS2015
'Black and White', Group Exhibition, Darkroom Gallery, Essex Jct, VT
2013
'Incubate', Group Exhibition, Perth Centre For Photography, Perth, Western Australia
2012
'Convergence', Group Exhibition, Spectrum Project Space, Perth, Western Australia
2012
'Convergence', Group Exhibition, Drik Gallery, Dhaka, Bangladesh
2004
'Breaking Away & Building Anew', Group Exhibition, Salt Institute for Documentary Studies, Portland, ME
GRANTS2013
Catalyst Grant for Collective Focus youth photography program, Community Arts Network Western Australia
2013
Fremantle Foundation Grant for Collective Focus youth photography program, Fremantle, Western Australia
2005
Watson Fellowship to photograph in Ireland, Sweden, New Zealand, Switzerland and Italy for 'The Last Morning Milking'
2004
Davis Fellowship to teach photography to youth with the South African Environment Project, Cape Town, South Africa
TEACHING/TALKS2019
'Analog Projects', Burlington City Arts, Burlington, VT
2018
'DSLR Camera', Burlington City Arts, Burlington, VT
2016
'Documentary Storytelling', Burlington City Arts, Burlington, VT
2015
'Funding Sources for Artists', Burlington City Arts, Burlington, VT
2006
'The Last Morning Milking', Artist Talk, Studio Place Arts, Barre, VT